One of the least managed and least acknowledged issues in adoption today (in my opinion) is the impact of birth parents on the adoptive family. Most prospective or even current adoptive parents that I work with still seem to be under the impression that whatever is in the adoption order regarding contact or access will be upheld by all parties. And, many people turn to international adoption because they believe that will reduce the likelihood that they will ever have to deal with birth parents.
Well, that might have been true years ago, but not anymore. Today, you can bet your bottom dollar that if your child is on social media, or has access to anyone else's accounts, that there will be contact with genetic family. To complicate the issue, many youths get their Facebook accounts just as they are entering their teens, possibly the worst time of all for them to have to deal with the complexity of family of origin. And, for the adoptive parents who are likely dealing with some degree of acting out, the challenge of dealing with negative birth family influences is one straw too many. It might also be
a
straw that you don't even know about
.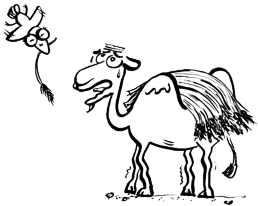 And, just because you adopt a child from another country, even a 3rd world country - well, they have computers there, too, so don't expect distance or language to be any protection from unwanted or un-monitored contact.
I've had many parents tell me that they would know if their child was having contact with bfamily because they monitor their child's Facebook or facetime, or Skype, or snapchat or instagram or kik or whatever, but hey friends, do you really think your youth is showing you all his accounts? Not likely.
Even healthy, planned contact can create problems. When genetic grandma drags out the family album with lots of pics of mommy or daddy looking great and pics of mommy or daddy playing or holding Junior (prior to removal and adoption), this can create emotional havoc. Whether the genetic grandparent or aunt or older brother means to cause problems, well who knows, but for Junior its a clear message that she belongs elsewhere and it creates a wall of secrets as Junior attempts to hide the amount of contact or the impact it's having on how she views her adoptive parents.
The birth parents or other genetic family members who engage in social media contact without the involvement or consent of the adoptive parents probably aren't able to consider the best interests of the child anymore now than they were when the child protection authorities removed Junior from their care. They may engage in this contact out of love and grief for the child, or it may be an issue of power and control. Who knows and who cares, because their reason doesn't change the result - which is that Junior will emotionally disengage from the adoptive family and will not perceive the adoptive parents as his primary source of guidance, emotional support, and parenting.
We can't stop or control this contact so there is simply no point in living in denial about its impact. What we have to do with this is understand that it is yet another way in which we live parallel family lives instead of a shared family life. We have to go into adoptive family life knowing that Junior is going to be *parented* by birth family regardless of the adoption order and that this is going to create emotional walls, increase conflict, and reduce adoptive parent influence, and sabotage adoptive family relationships.
It also results in there being a plan for Junior to return to the birth family as soon as he can. Yes, that has always been an issue, but it didn't used to be planned and encouraged by the birth parents and it didn't used to happen when Junior was still in her early teens.
So, let's get honest with this. Let's advocate for adoption trainers to be talking about this and teaching prospective adoptive parents that ongoing and un-monitored contact between Junior and birth family will be their reality. Let's ask adoption professionals to talk about how this changes adoptive family relationships and how it changes what adoptive parents can expect from their adoption experience.
Okay, enough for today. Please remember, you are entitled to a better day.